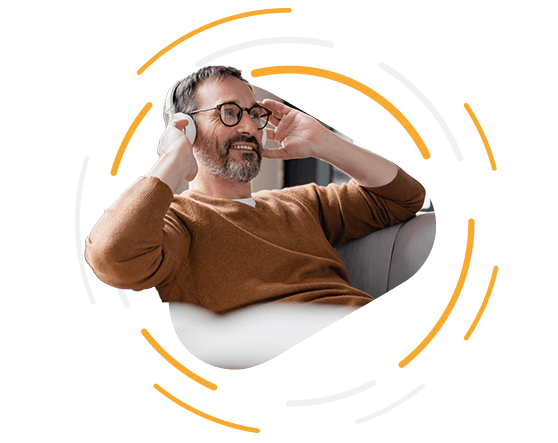 Unlimited access anywhere you are
It's always a good time to read! With MultiLife, you can enjoy your books anywhere you are; on your way to work, in a cafe or on your couch at home.
Unlimited access to all ebooks in the library subscription.
The downloaded title comes in the form of an ebook and an audiobook.
Each downloaded title is yours forever.
You can play your titles on any mobile device in the Legimi app. Download it on the App Store or Google Play.
Frequently Asked Questions
Do I have to be online to read ebooks?
Do I have access to the entire Legimi offer with MultiLife?
Can I read my ebooks on a Kindle?
Do I need to install any additional software on my Kindle?
On which ebook readers can I use the Legimi subscription?
Is access to ebooks free?