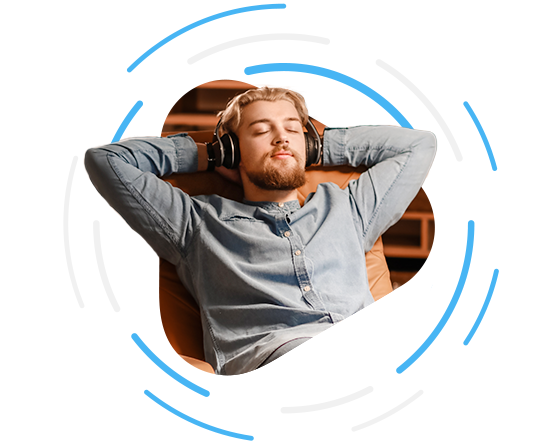 What do you get with GO ON?
GO ON Home & Active offers a wide selection of ready-made playlists for any occasion and music without ads – entertaining for a meeting with friends or relaxing for the evening.
Free access to music without ads wherever you want it.

Ready-made playlists for any occasion, mood or weather – enjoy it in whatever way you need at the moment.

The GO ON app is available only in Poland.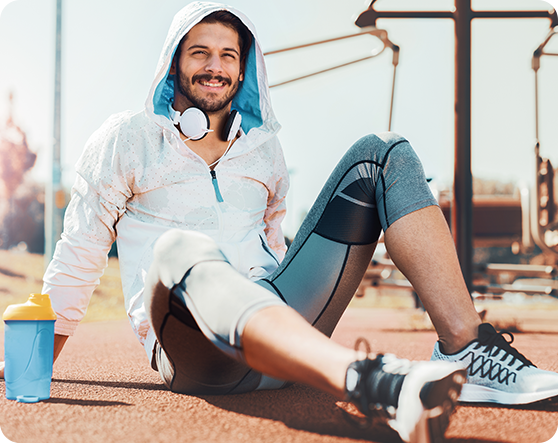 Songs for any occasion
Music that will suit you in any situation. A morning jog? Relaxation before bed, or perhaps a car journey? We've got it!
Topical playlists for a specific mood and different occasions, e.g. journey, meeting with friends, relaxing after work, hits for preschoolers.
Track lists tailored to the activity, suitable for a warm-up, strength training, interval training or cardio.
How does it work?
Generate a code
Generate the access code and copy it. The code will be available in the "Codes" tab.
Create an account
Download the mobile app and enter the code, then register with GO ON Home & Active.
Listen to ready-made playlists without ads
Enjoy music for any occasion. Choose from ready-made playlists for any mood or activity.
Frequently Asked Questions
What devices can I listen to the music on?
How many devices can I use simultaneously to listen to the music?
What kind of music can I find in GO ON?
Can I use the service completely free of charge?
What does it mean to stream songs in the service?
Is it possible to play the music offline?
How long can I use the GO ON service?
Is the GO ON service also available in foreign languages?