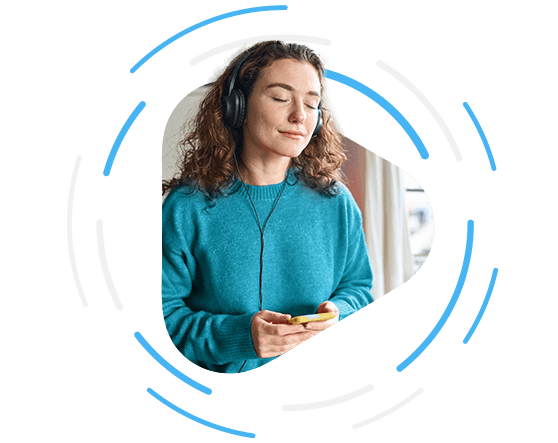 Why use Focusly?
Focusly is a state-of-the-art self-development tool which will support you as you pursue your goals and help you to improve your quality of life in the areas which you find especially important:
improve your relationships at work and at home,

build your soft skills (e.g. assertiveness, resistance to stress and creativity),

get a better understanding of your emotions,

improve your quality of sleep and nutrition,

support your child in learning to build their concentration and emotional regulation,

learn relaxation and conscious breathing techniques.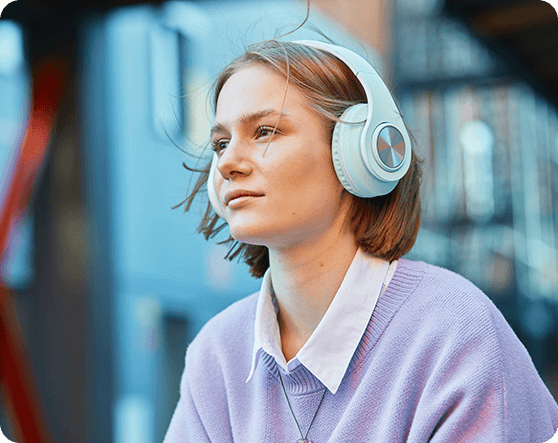 What will you find in Focusly?
Focusly gives you access to ca. 1000 recordings and articles developed by certified experts. Choose from:
introductory courses for various styles of meditation practice,

psycho-educative and development programmes,

development-focused thematic challenges (e.g. to learn how to let go or to experience 21 days with mindfulness),

mindfulness practice, i.e. exercises to learn how to be "here and now" with your body and mind for both adults and children,

breathing exercises,

relaxation music and sounds of nature for working, resting and studying.
How does it work?
Download the app
Download the Focusly app to your phone from Google Play or App Store.
Log in
On the app login screen, choose the option which lets you log through the Partner account – MultiLife.
Use it whenever you want!
Engaging materials developed by the best specialists are at your fingertips – just grab your phone.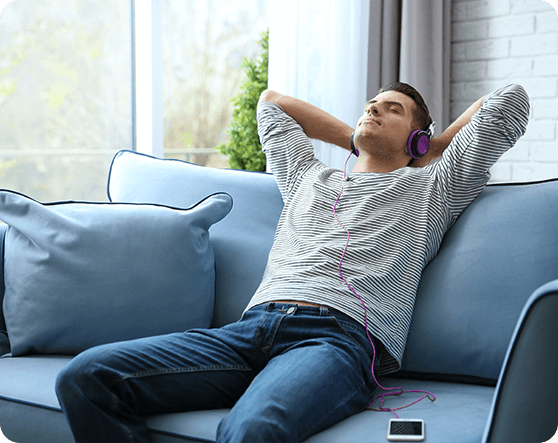 What can you achieve with Focusly?
You will take better care of your brain, mind, emotions and body – mindfulness meditation prevents brain aging processes and increases the prefrontal cortex and grey matter volume, while improving cognitive function, memory and creativity.

Relax
The practice of mindfulness and relaxation techniques calms you down, makes you resistant to difficult situations and allows you to get more out of life.
Improve your health
The practices contained in the app have a beneficial effect on the endocrine system, immunity and metabolism.
Frequently Asked Questions
Do I need an active MultiLife user account to use Focusly?
Where can I download the Focusly app?
How long can I access the Focusly app?
What content can I find on Focusly?
Who is the author of the content available in the app?
Who should I contact if I experience problems with using the application?