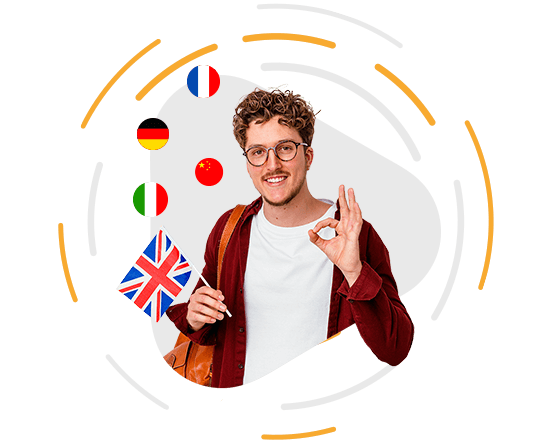 Learning tailored to your needs
You learn wherever you want and whenever you want. You achieve results thanks to quality materials – without having to tediously learn vocabulary by heart.
A customized foreign language learning plan.

Access to lessons from any device.

Learning through language games.

Certificate upon completion of the course.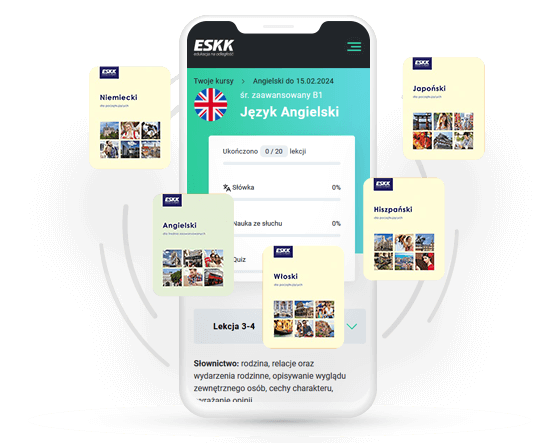 What do you gain by taking the course?
The ESKK language platform offers courses full of interesting materials, with which learning will become a real fun. This way you will see the results very quickly! In total, you get access to more than 400 different lessons at all proficiency levels.
More than 130 English lessons, from A1 to C1 level.

More than 100 German lessons, from A1 to B2 level.

More than 70 Spanish lessons, from A1 to B2 level.

More than 30 Polish lessons for Ukrainians, from A1 do A2 level.

With the MultiLife Extra package you additionally get the opportunity to learn Italian, French, Norwegian, Swedish, Russian and Chinese.
How does it work?
You decide at what level you want to start. Plan your study programme and start today.
Download the app
Log in to the ESKK platform using your MultiLife access credentials.
Choose your preferred course
As a MultiLife Basic user, you have a choice of 1 course every 12 months (English, German, Spanish and Polish for Ukrainians). If you are using MultiLife Extra, 2 courses every 12 months! (English, German, Italian, French, Spanish, Russian, Swedish, Norwegian, Chinese and Polish for Ukrainians).
Start learning
Learn the selected foreign language for 12 months. Changing the course level is possible within 14 days from the date of starting learning. At the end of each course, you can download a certificate of completion.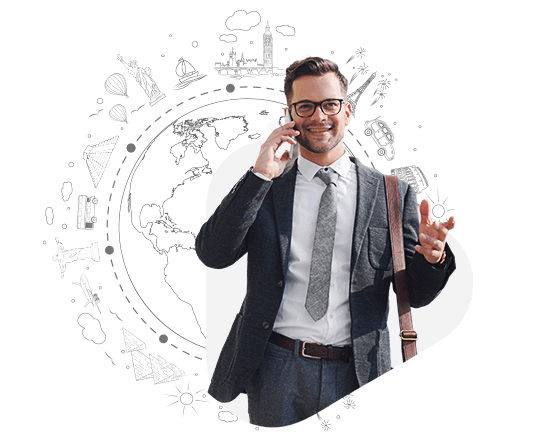 Foreign language at work. Improve your competences with business communication!
Business English or German is one of the requirements of employers in many companies today. Business language lessons are made for the intermediate level, covering the principles of business correspondence and introducing more than 1,500 business words and expressions in the following areas:
marketing, finance and economics,

accounting,

transport, export,

insurance.
Frequently Asked Questions
On what devices can I do the foreign language course?
How many language courses can I take with MultiLife?
Can I change the difficulty level during the course?
Who is the author of the language courses on the ESKK platform?
Will I receive a certificate upon completion of the course?